REYBURN HOUSE ART GALLERY
Welcome to the home of the Northland Society of Arts. The society owns and operates out of Reyburn House, a category two historic listing and the oldest pioneer settlers house in Whangarei. Nearby, is Riverside Art Studio, where various art classes are held. This Charity based society aims to promote visual art in Northland through exhibitions and training.
Pop into Reyburn House Art Gallery when you are next at the scenic Town Basin in Whangarei to see what exciting exhibition we have up and fall in love with some art.
Exhibitions at Reyburn House change monthly so check back often!
---
Click the link above to take a tour of the Gallery and it's current exhibition. Walk room to room and see what Northland Artists we have on display this month. Enjoy!
---
What's on at the Gallery…
OUR ANNUAL CALENDAR COMPETITION IS ON!
Come and vote for your favourite piece of artwork from this competition and help your chosen artist to win the "People's Choice Award"!
An open competition where artists were invited to submit work based on a "Feeling the Weather" theme. From this wonderful selection, we had two judges pick their top 12 and are in the process of making a Calendar with the winners.
Announcement of winners will be held at a special evening event at Reyburn House on Friday 19th August from 5pm. All welcome to attend. (Was previously the 18th but postponed due to bad weather)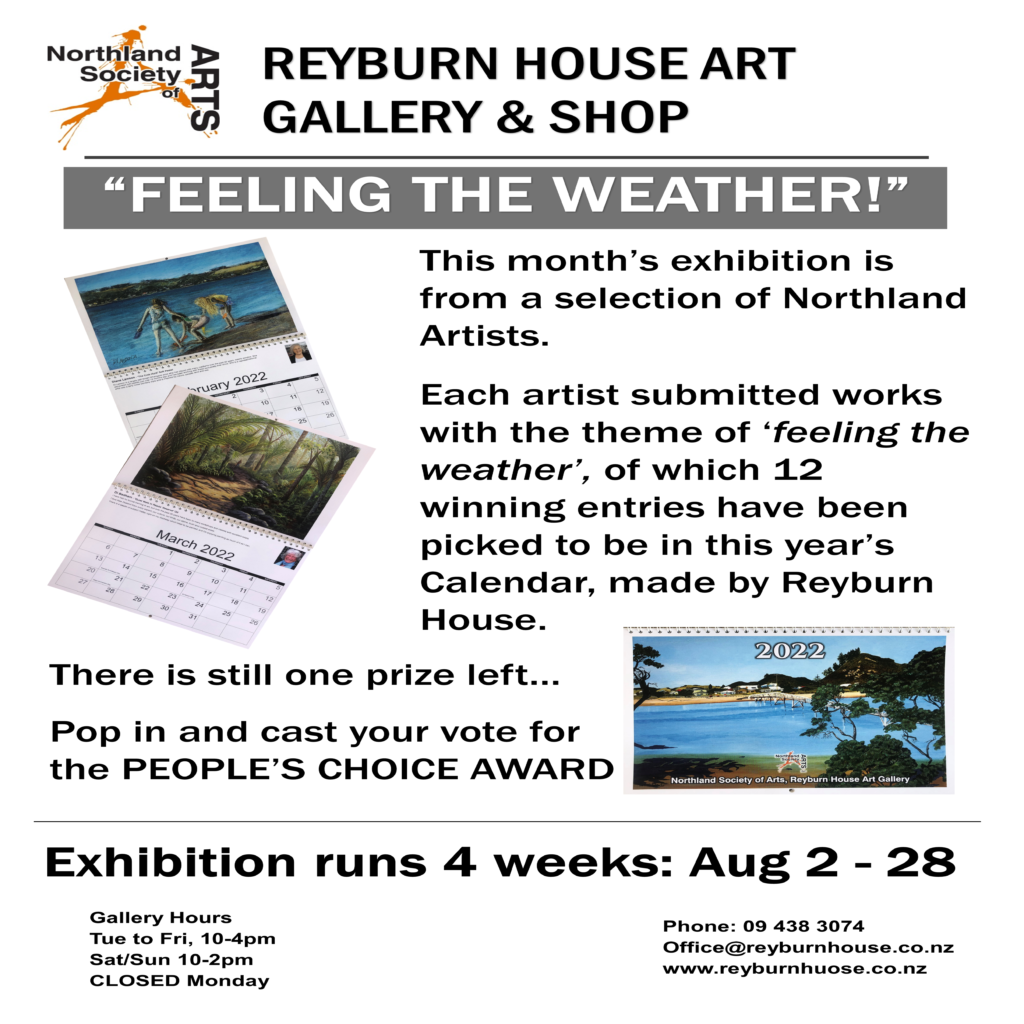 Beautiful works of art, well worth a look!
---