Northland Society of Arts
Welcome to the home of the Northland Society of Arts. The society owns and operates out of Reyburn House, a category two historic listing and the oldest pioneer settlers house in Whangarei. Nearby, is Riverside Art Studio, where various art classes are held. This Charity based society aims to promote visual art in Northland through exhibitions and training.
Pop into Reyburn House when you are next at the scenic Town Basin in Whangarei to see what exciting exhibition we have up, fall in love with some art.
Exhibitions at Reyburn House change monthly so check back often!
---
Calendar Competition 2020/2021 Information & Entry Forms
Current Exhibition
VISION 20/20
The CollaboratioNZ trust run a ten day art camp at Mt Manaia and auction off their creations once every two years. Artists come from around the world to work together in stone, wood, metal, clay, paint, fibre, glass and precious metals.
The Collab group obviously inspire each other so much that in their "down" year they have decided to hold a special exhibition here at Reyburn House.
This CollaboratioNZ exhibition has given the artists the opportunity to collaborate over a longer period of time. Some pieces were made by artists working together at the same time, others were passed from artist to artist as they progressed and others were made in pieces in different mediums by different artists to be assembled. Also included are some individual artists works to show how styles transform as artists work together.
Collaborating is a transformative process that helps artists to connect with each other and develop their own style and processes. If you would like to apply to be a part of Collab 2021 contact them at info@collaborationz.co.nz or visit www.collaborationz.co.nz.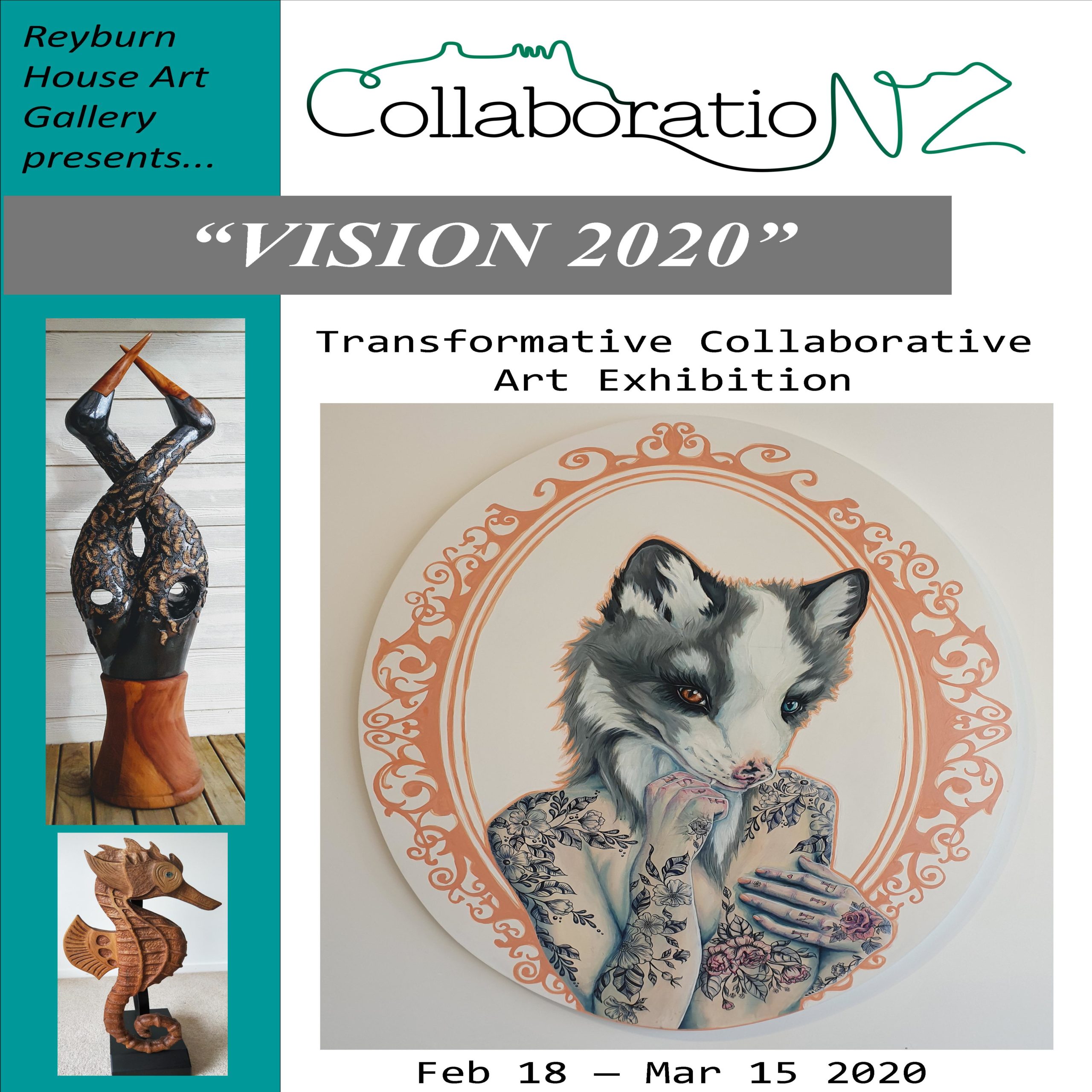 Beautiful works of art, well worth a look!
________________________________