EXHIBITIONS
---
CURRENT EXHIBITION
---
DOUGLAS CHOWNS
May 1 – May 26
"Enduring of Suffering"
This solo exhibition by the international artist Douglas Chowns is a
"hommage to those who hurt physically or mentally and expect no help or change"
The works on display here at Reyburn house were completed within a year and a day and started on the Celtic festival of "Beltaine" on May 1st 1993.
Douglas is celebrating his 82nd Birthday with his revisit to this series on social realism.
At the opening night, on the significant date of May 1st, Douglas performed a ritual where the paintings, which cover very powerful themes, were slashed in order to release the suffering bringing peace to this section of his life's work.
To Douglas, art is life. He is a realist, painter and thinker who remains true to his heritage.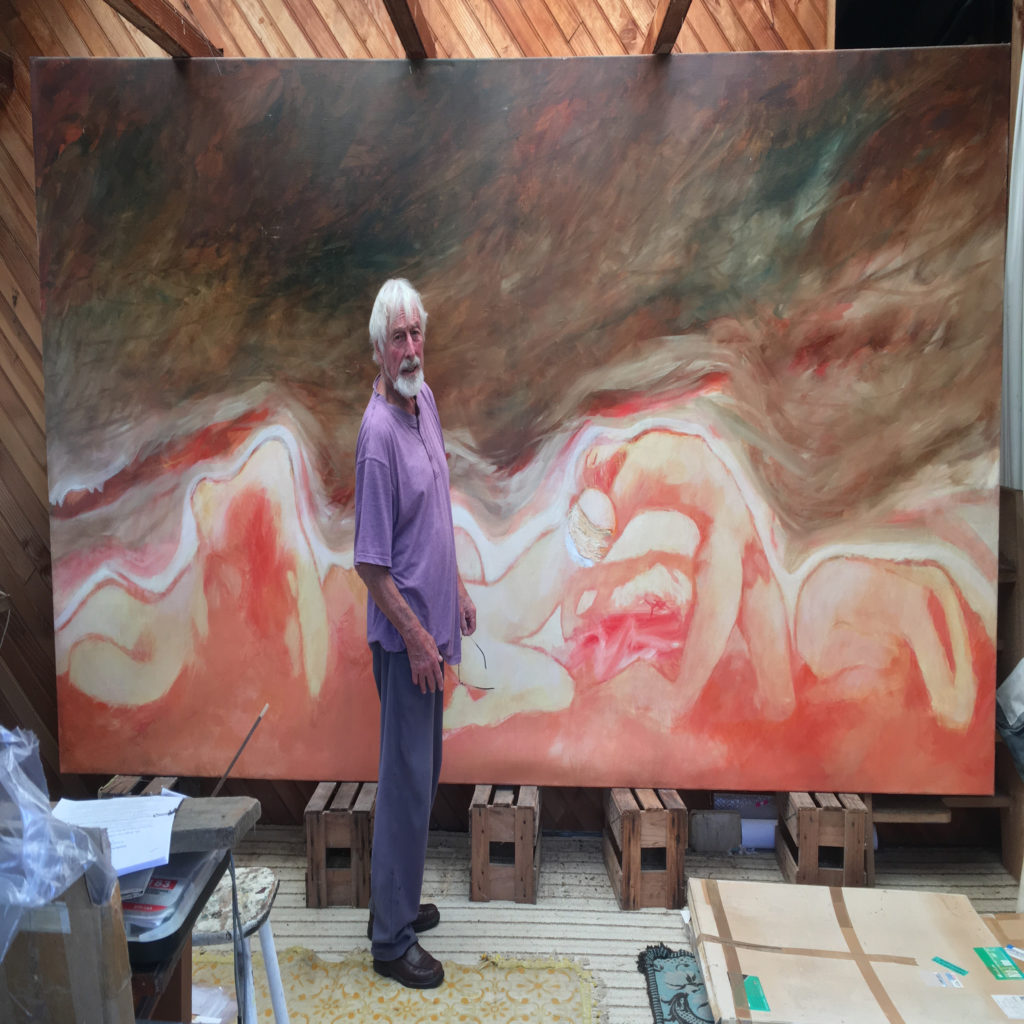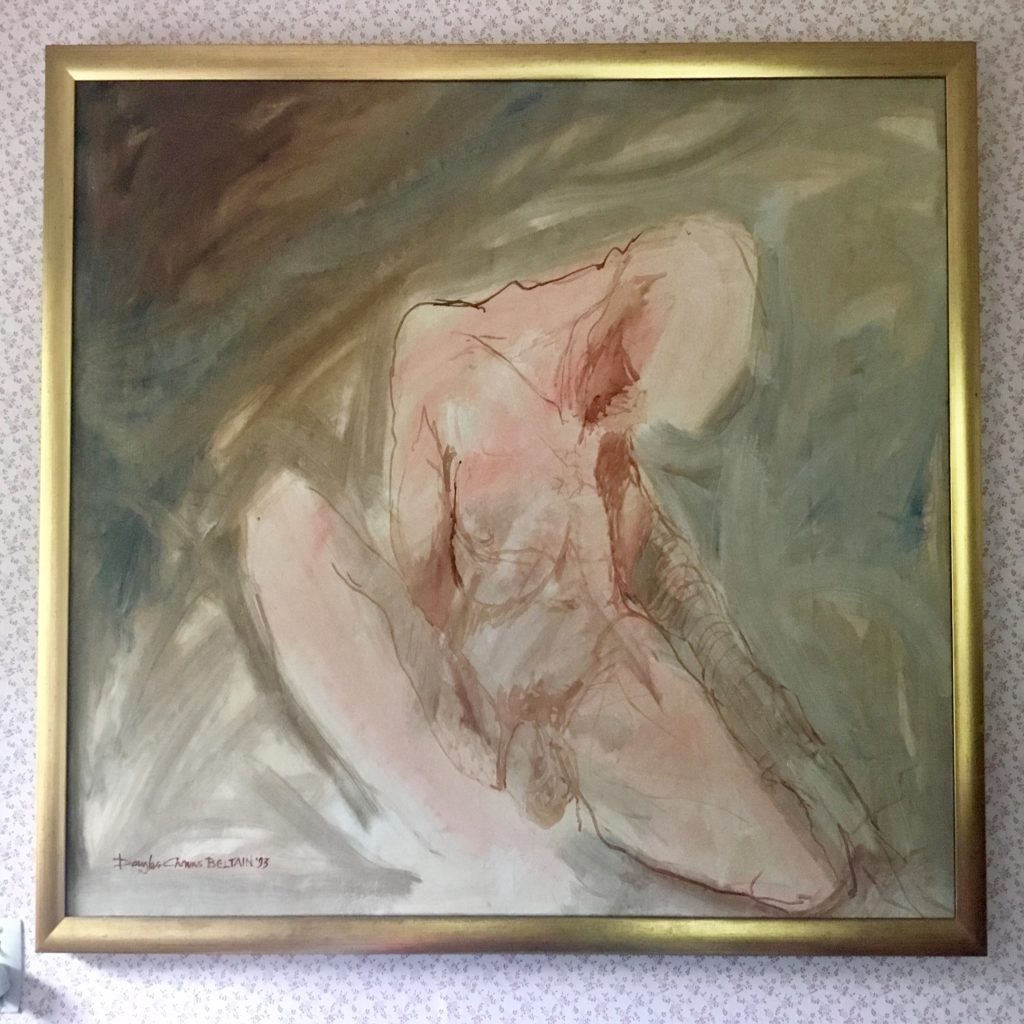 ________________________________