Northland Society of Arts
Welcome to the home of the Northland Society of Arts. The society owns and operates out of Reyburn House, a category two historic listing and the oldest pioneer settlers house in Whangarei. Nearby, is Riverside Art Studio, where various art classes are held. This Charity based society aims to promote visual art in Northland through exhibitions and training.
Pop into Reyburn House when you are next at the scenic Town Basin in Whangarei to see what exciting exhibition we have up, fall in love with some art.
Exhibitions at Reyburn House change monthly so check back often!
---
Current Exhibitions
"FROM THE BAY TO WHANGAREI"
For the next four weeks we have the Bay of Island Painting Group on display at Reyburn House.
Please come and enjoy a gallery walkthrough with the group on Thursday 4th Feb from 10:30am.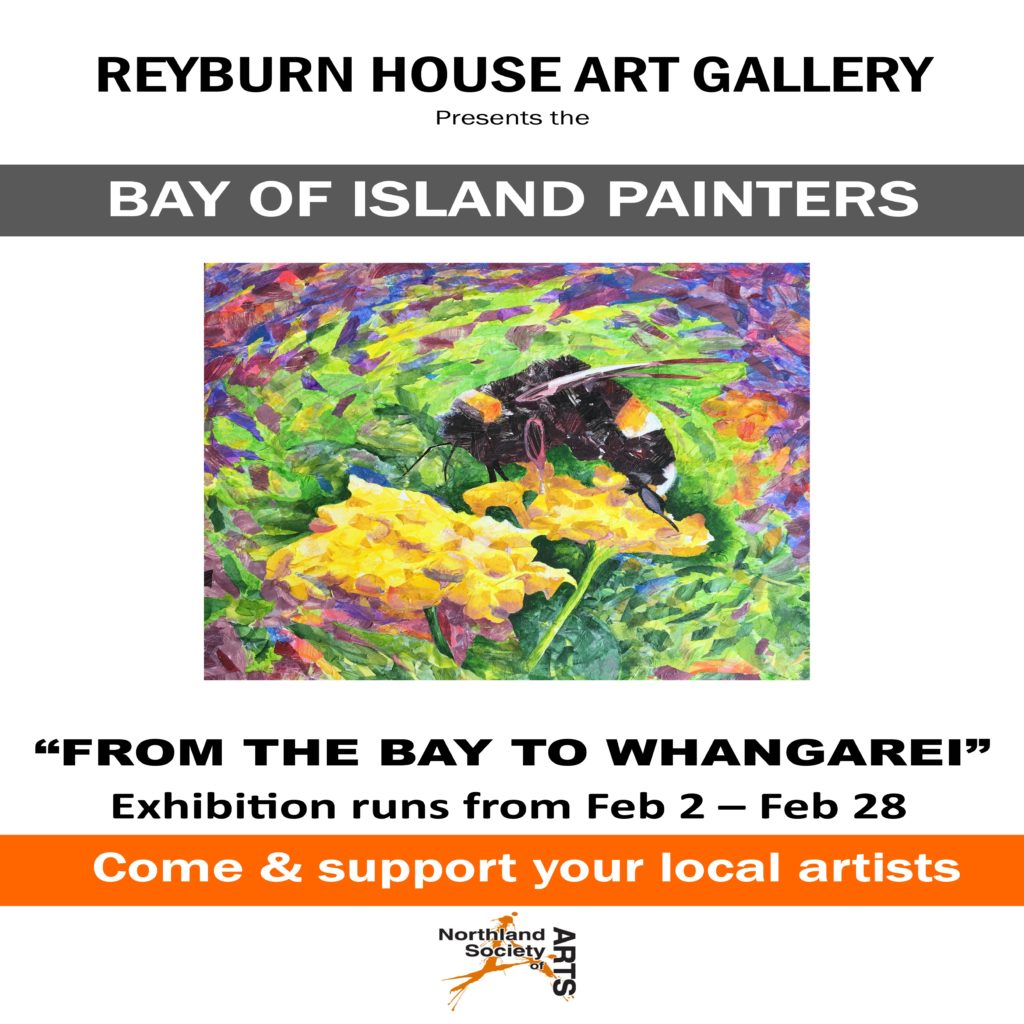 The Bay of Islands Painting Group has been going for at least 40 years.
The members meet weekly on a Thursday at the Waitangi Yacht Club, from where there are beautiful views of the Bay. The members come from the wider Bay of Islands area, including Paihia, Opua, Kerikeri, Waimate North and currently Cable Bay. And in the past, also from Russell and Okiato.
Membership to the group is limited to thirty, and the age, ability and experience of the members is varied. Beginners and more professional artists work happily together, and because of the friendship and camaraderie within the group, help and advice is often asked for, and freely given to all who wish it. Most weeks see the "artists" working on their own paintings, but they do have the occasional workshop on a variety of mediums and topics. Also at least twice a year, we take the time to go on day trips visiting other galleries, which is an enriching experience.
---
Beautiful works of art, well worth a look!
________________________________