Northland Society of Arts
Welcome to the home of the Northland Society of Arts. The society owns and operates out of Reyburn House, a category two historic listing and the oldest pioneer settlers house in Whangarei. Nearby, is Riverside Art Studio, where various art classes are held. This Charity based society aims to promote visual art in Northland through exhibitions and training.
Pop into Reyburn House when you are next at the scenic Town Basin in Whangarei to see what exciting exhibition we have up, fall in love with some art.
Exhibitions at Reyburn House change monthly so check back often!
---
Current Exhibitions
---
"Words on Fire"
GRAHAM JOHNSON – BRAINBOWS PHOTOGRAPHIC ART
"WORDS ON FIRE"
Many years of struggling to make sense of the world has led Graham to express himself in poetry and in pictures. From a store of thousands of photographs that he has built up over many years, he has begun, through digital manipulation of these photos, to try and show something of the portals into other worlds and other states of being that he experiences.
"I hope that others who view my creations will find worlds of their own to explore" – Graham Johnson
Graham is joined by fellow artist Winslow who has a selection of his colourful watercolours on display also
---
"Road Trip"
MATT HUDSON – PHOTOGRAPHIC ART
"Road Trip"
Matt Hudson is an avid photographer and motorbike enthusiast. His exhibition details in pictures his story of an epic three month journey across the USA along Route 66. He was lucky enough to have a few friends and relatives join him at various stages to ride with him. Matt's actual bike is on show here in Reyburn House but with only half the luggage he carried as he said the whole amount looked too comical for his exhibition.
Matt's photographic work is a beautiful balance of man-made and the natural world and well worth a look!
---
MAGGIE CROSS – MIXED MEDIA & ACRYLIC
Sharing the exhibition space is Maggie Cross who has our central corridor. She has updated her work for the final three weeks of her exhibition. Maggie is downsizing her home and needs to find new forever homes for her artwork.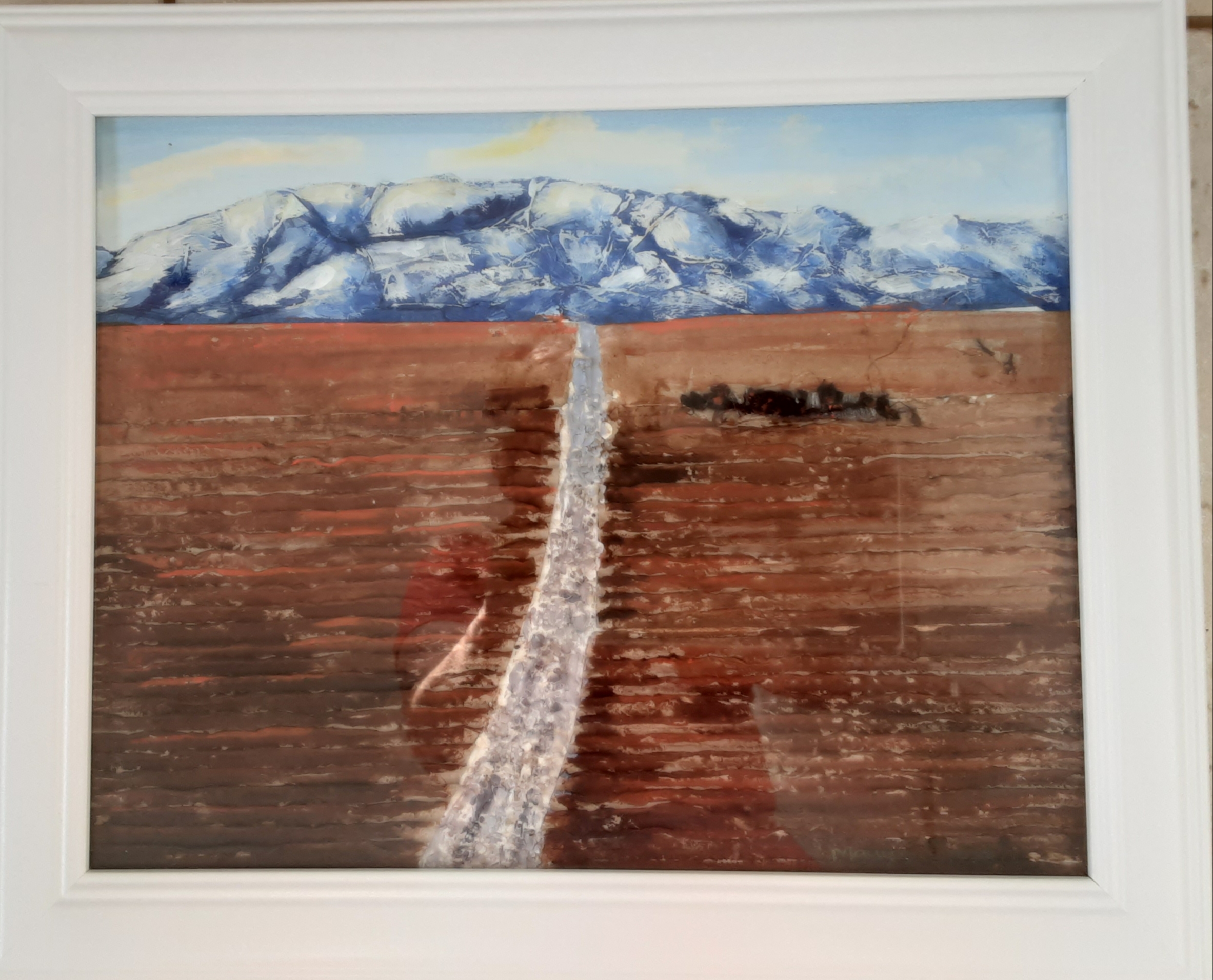 ---
"Standing Tall"
PATRICIA BRICKELL – OIL ON ACRYLIC
Patricia Brickell has the final exhibition space for the work titled "Standing Tall". Patricia's artwork is larger than life, vibrant and colourful. She has purposefully taken the back room of the gallery to create an intimate setting for you to be immersed in her work.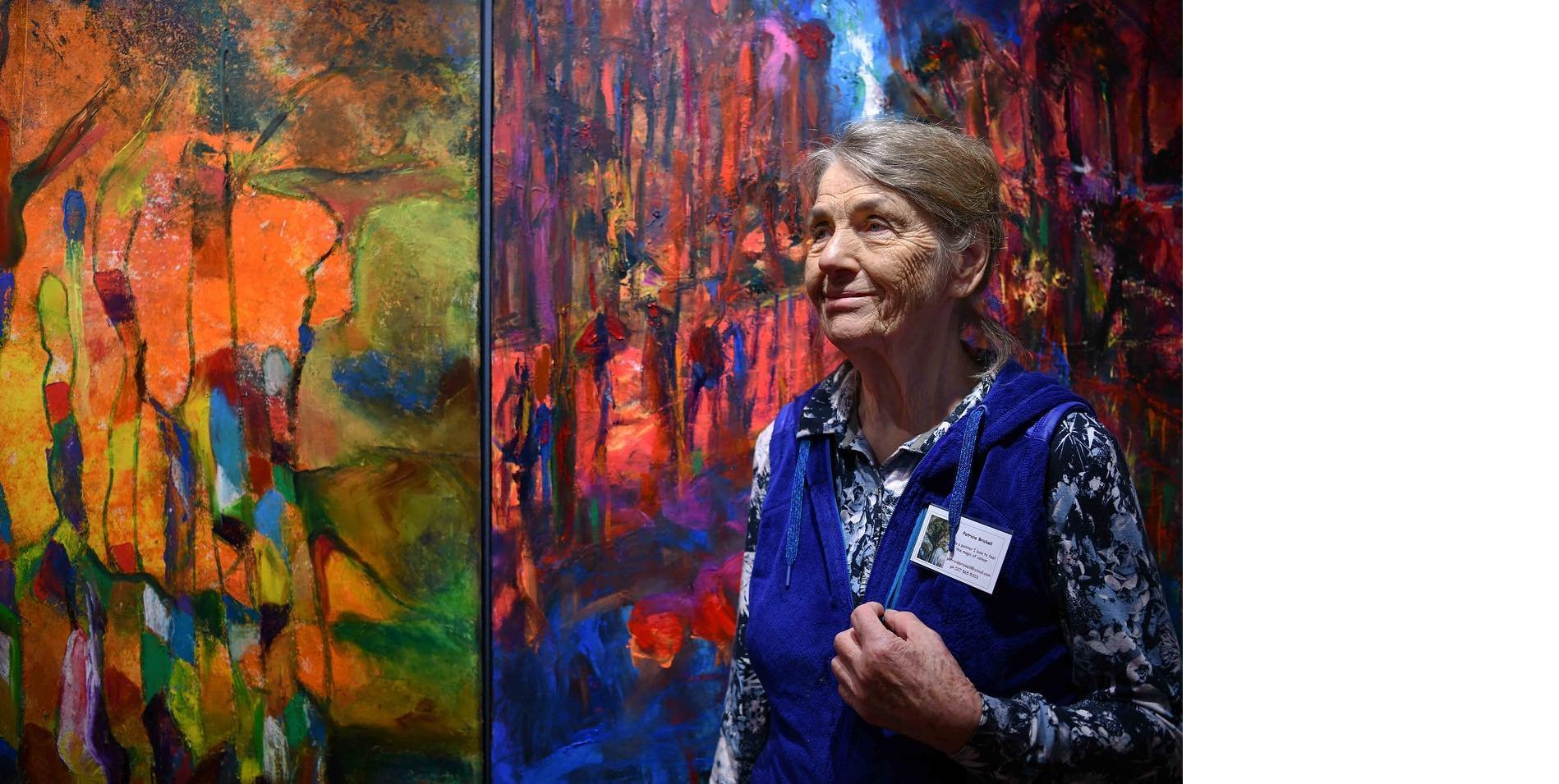 Beautiful works of art, well worth a look!
________________________________