Northland Society of Arts
Welcome to the home of the Northland Society of Arts. The society owns and operates out of Reyburn House, a category two historic listing and the oldest pioneer settlers house in Whangarei. Nearby, is Riverside Art Studio, where various art classes are held. This Charity based society aims to promote visual art in Northland through exhibitions and training.
Pop into Reyburn House when you are next at the scenic Town Basin in Whangarei to see what exciting exhibition we have up, fall in love with some art.
Exhibitions at Reyburn House change monthly so check back often!
---
Calendar Competition 2020/2021 Information & Entry Forms
Current Exhibition
Three Different Exhibitions on for Three Weeks only!
Friday Painters – "Well-Oiled / Maggie Cross / Patricia Brickell – "Standing Tall"
This month we split the Gallery into thirds, for an exceptionally colourful packed set of exhibitions.
Patricia Brickell's artwork is so large and colourful that we have overflowed onto the veranda, you will definitely not miss her artwork as your walking the Whangarei Town Basin loop walkway.
After you are enticed inside, the first two rooms are taken by a lively group of oil painters with their exhibition titled "Well-Oiled". They are showing for the first time as a group a selection of their artwork. This group has also made prints of each of their artwork into exhibition special gift cards and have a great display on the wall as you enter Reyburn House.
At the very centre of Reyburn this month we have wonderfully creative Maggie Cross whose collage and mixed media works invite you in for a closer look. The Corridor exhibition space lends itself well to Maggie's style of work and as she has cut prices dramatically her work is set to fly off the walls.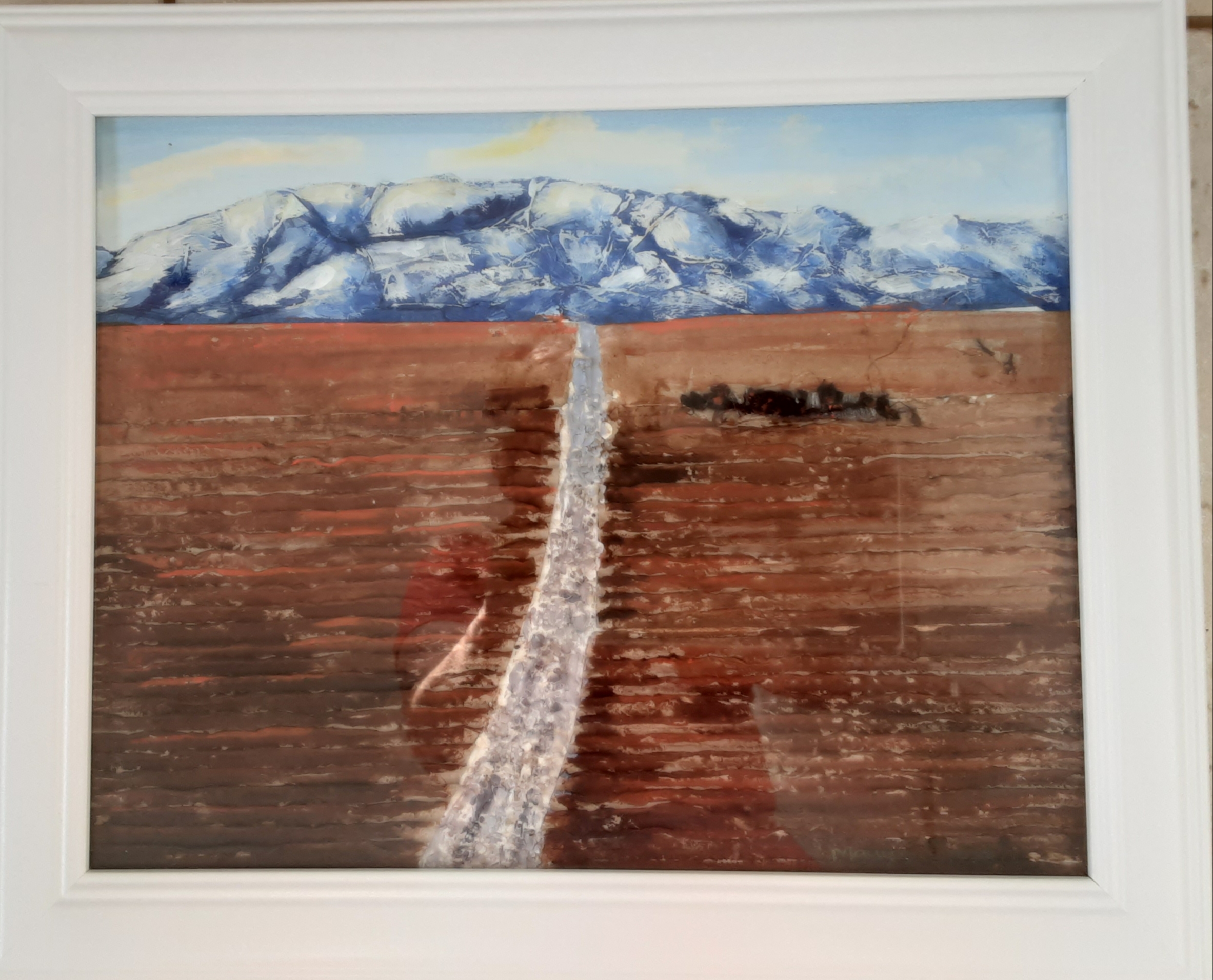 Another artist whose artwork everyone just can't get enough of is international artist Patricia Brickell. Her exhibition titled "Standing Tall" is larger than life, vibrant and colourful. She has purposefully taken the back two rooms of the gallery to create an intimate setting for you to be immersed in her work. With crafted music softly playing and a screen displaying her poems it is an immersive experience to walk around her exhibition.
Patricia will be at the Gallery on and off during her exhibition which will be up for a total of six weeks. If you do pop down to Reyburn Gallery to have a look you may catch Patricia just 'finishing' some work!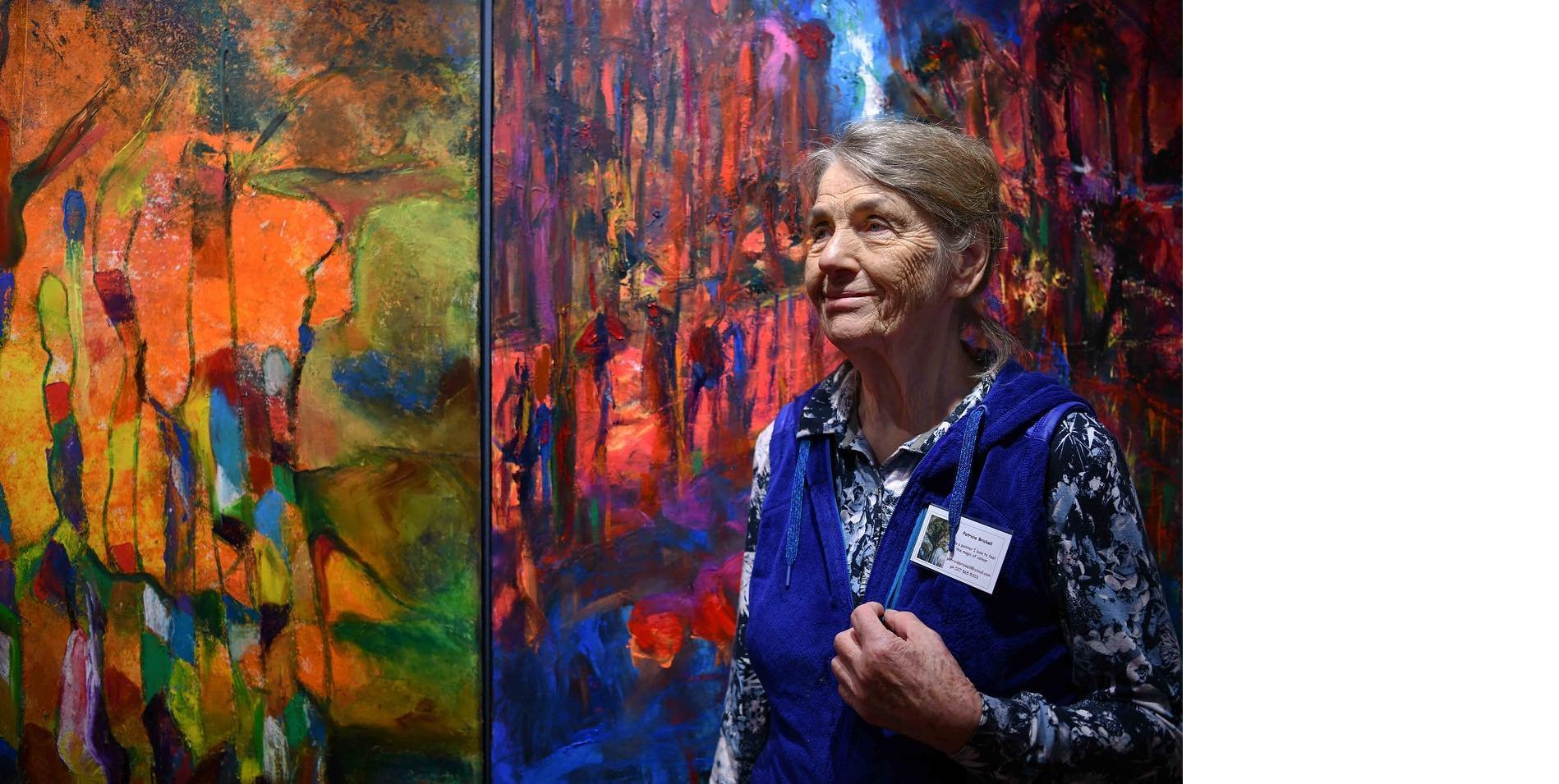 Beautiful works of art, well worth a look!
________________________________