Notice Board
Positions available for Gallery Attendant role at Reyburn House
---
Gallery Attendant
$23/hour – Six month contracted position
The Northland Society of Arts is a charity based organisation set up to promote the understanding, practice and study of Art in New Zealand and Northland in particular. It operates through Reyburn House, situated at the Town Basin in the centre of Whangarei. Reyburn House is a lovingly restored original settler's home that now belongs to the Northland Society of Arts.
The society provide a gallery shop, exhibition space and a thriving art studio.
We are looking for enthusiastic individuals who are available to work regular full days during the Gallery's opening hours of 10am- 4pm Tuesday to Friday, 10am -2pm on weekends and the occasional after-hours special events.
Attendants will be responsible for being front of house which includes; welcoming visitors, answering questions, ensuring works of art are secure, promoting sales and for opening and closing the Gallery.
You will be answerable to the Office Manager and ultimately the NSA Council.
Applicants must be able to:
Communicate effectively
Enjoy interacting with Gallery visitors
Be proficient handling money
Have good administrative skills
Be reliable
Be able to work alone
Be presentable
Work a minimum of one day a week (maximum four days a week)
Training will be provided for the successful applicants.
This is currently a six month trial contracted position. We will then review the situation.
Please email the office with an expression of interest and C.V. Short-listed applicants will be asked to come in for an interview.
Contact Details
Email: Office@reyburnhouse.co.nz
Physical address: Reyburn House Gallery, Reyburn House Lane, Town Basin, Whangarei
Postal address: PO Box 461, Whangarei, 0140
Phone: (09) 438 3074
The public have spoken, and hundreds of votes were tallied. The winner of the 2019 People's choice award is……….. Gitte Dibley for her beautiful artwork titled "Waiting for the Storm" Well done Gitte!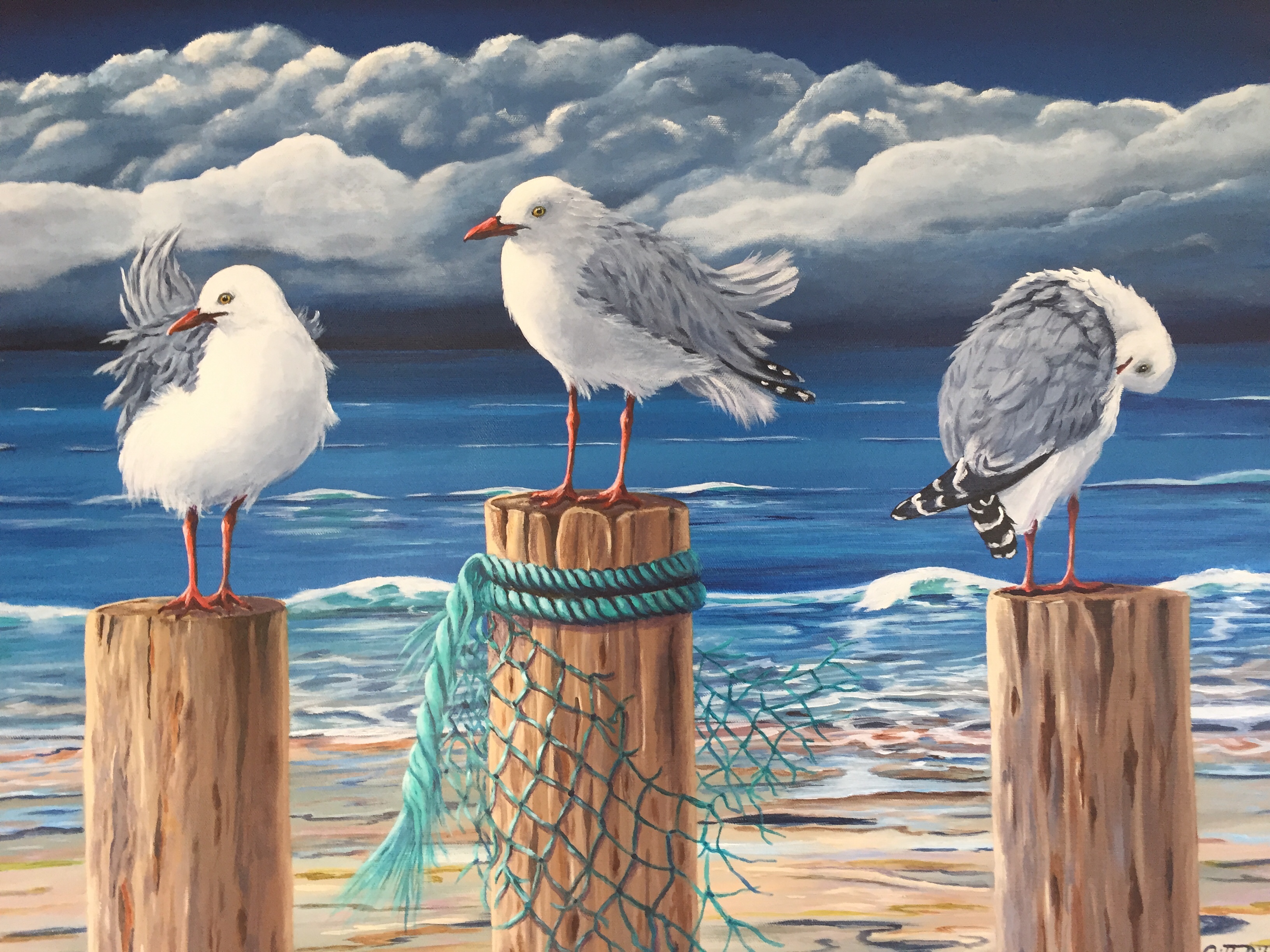 This is a new, fun group, held every Tuesday at Reyburn Riverside Art Studio. $10 a session with morning tea provided.
Consisting of sketching in pencil, pen. charcoal, pastels or similar mediums. It covers technical information with exercises in essential transferable knowledge to compliment mediums you may already be working ni or wish to pursue.
Beginners are welcome with some materials being supplied from time to time to try. If this sounds like a group you would like to be part of you are welcome to join.
For more information call Gina Weigel on: 021 949954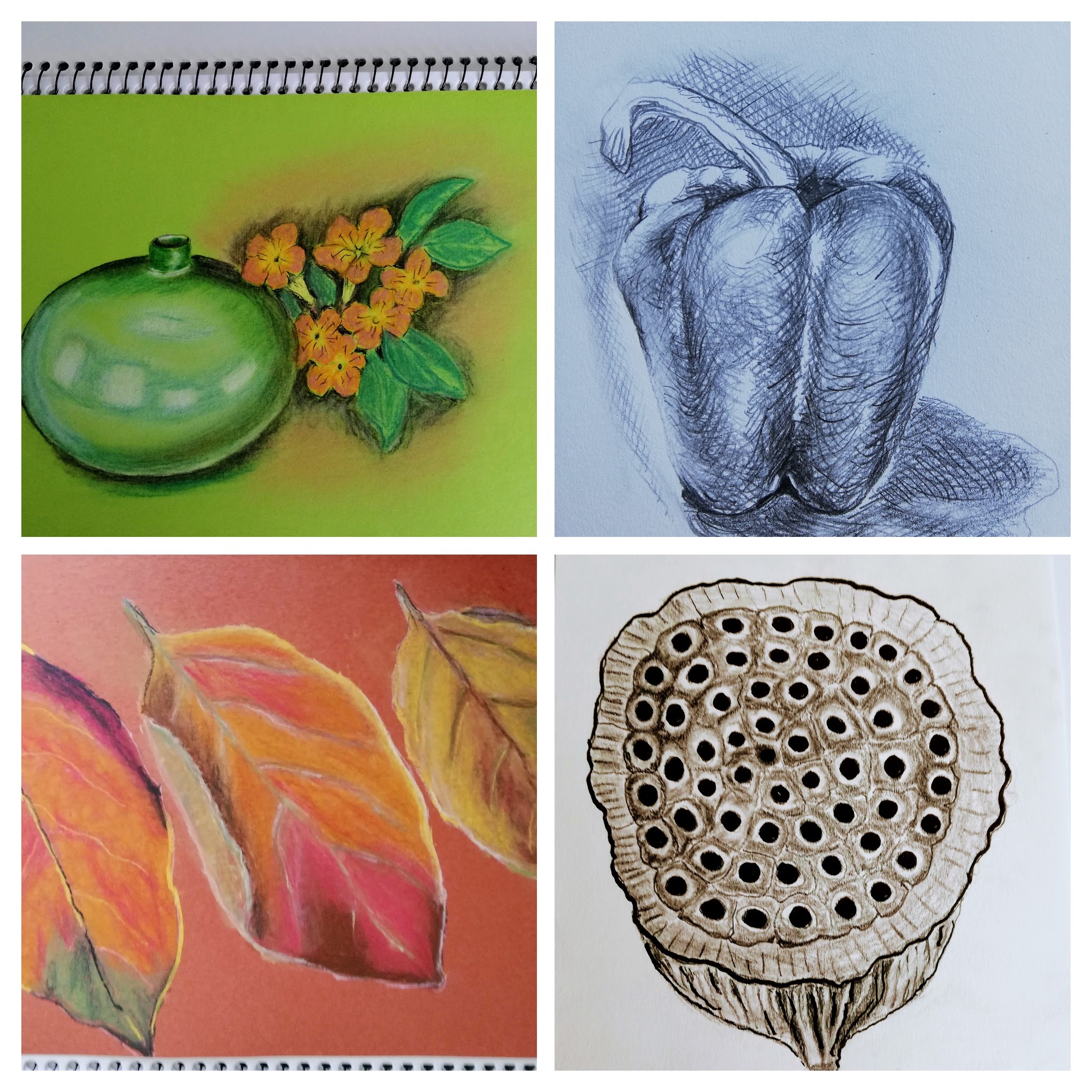 Get ready and get creative!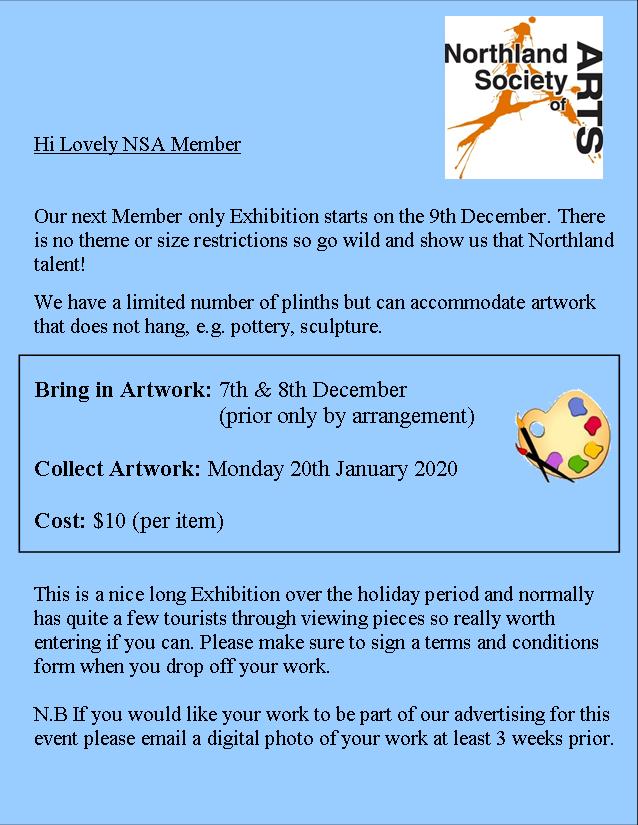 Calendar competition grand opening and prize giving evening, Friday 23rd August at 5:30pm. All Welcome to attend, there will be drinks, nibbles and a look at the brand new 2020 Calendar!
Reyburn House, Whangarei, is hosting an exhibition by Douglas Chowns "1994 Enduring of Suffering Expo" opening on 1st May 2019 with a byline of "These are not pretty paintings but Artist comment."
Open for viewing from Tuesday 30th April with the Grand Opening happening on Wed May 1st at 5:30pm at Reyburn House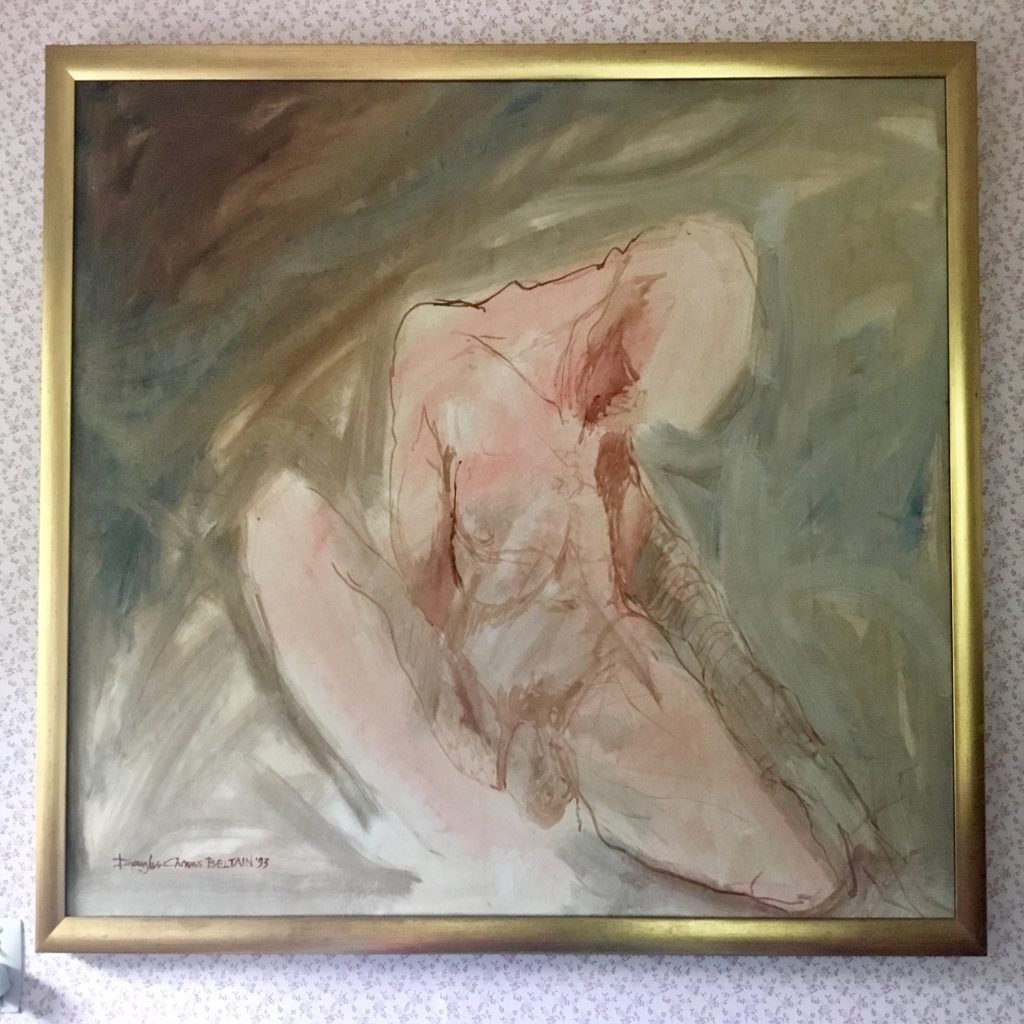 These links give you access to many of our past exhibitions, feel free to have a look at some of the wonderful artwork and artist that have been displayed at Reyburn House.
The Northland Society of Arts (NSA) has its home at Reyburn House which is a volunteer run organisation. We really appreciate new members as this helps keep our wonderful gallery running. Being a member has some nice advantages too! For more information please follow the link below.