NSA Summer Show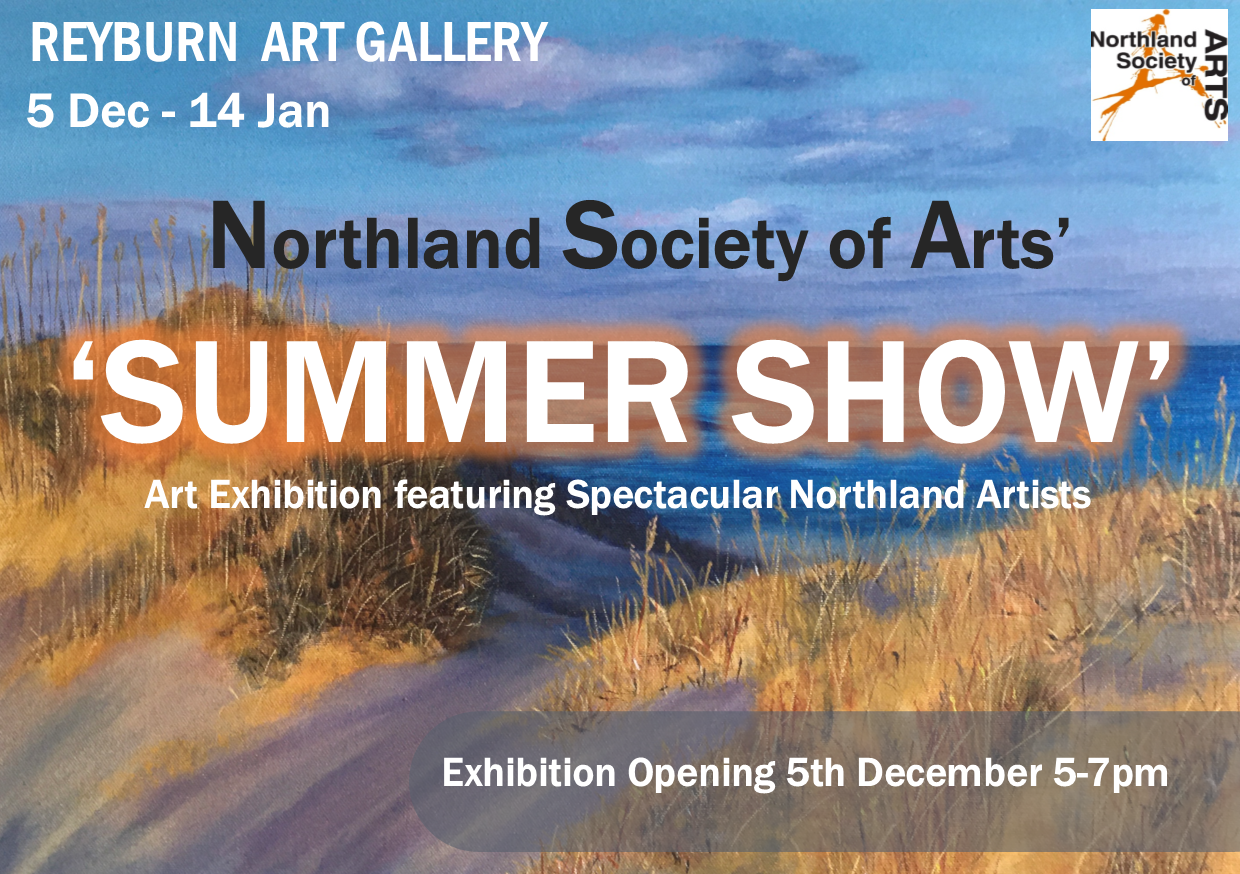 Exhibition Entry Details
Calling all NSA Members, this exhibition is open for all forms of visual art and is exclusive for NSA members only.
With more and more visitors to the Town Basin and more opportunities to have your works seen, this six week exhibition is set to be pretty spectacular. You are welcome to enter as many times as you like. Each entry costs $20 but the space is yours for the six weeks and you can replace any artwork that sells, completely for free. The Gallery charges 25% commission on each piece sold, plus gst, one of the lowest rates in the region, just our way of making sure as much as possible goes back into your pocket.
We have a new online entry form for you to fill in.  Please let me know how you find it to use, and if you hate it you can always pop into the gallery to pick up your paper copy as a backup.  
---
Dates for your diary
We have two dates for dropping artwork off, two dates for picking up unsold artwork, and an exhibition opening of course! Feel free to bring a plate or a bottle of wine to help open this show on Tuesday 5th December from 5pm onwards. It's the last chance of the year for us all to get together for a bit of a knees up and to bask in all the wonderfully captivating creativity.
Drop work off:
Sunday 3rd December 2-4pm
Monday 4th December 9-11am

Opening Event:
Tuesday 5th December 5-7pm

Collect unsold Artworks:
Sunday 14th January 2-4pm
Monday 15th January 9-1pm
We would appreciate your entry forms as early as possible but you can also drop this off with your work on the 3rd and 4th of December if you need to. And for all those who might like to see their work on our next poster please send us an image can can use, any image emailed in would be a great help.