Maxine runs two seperate classes for different age groups through term times at the Riverside Art Studio.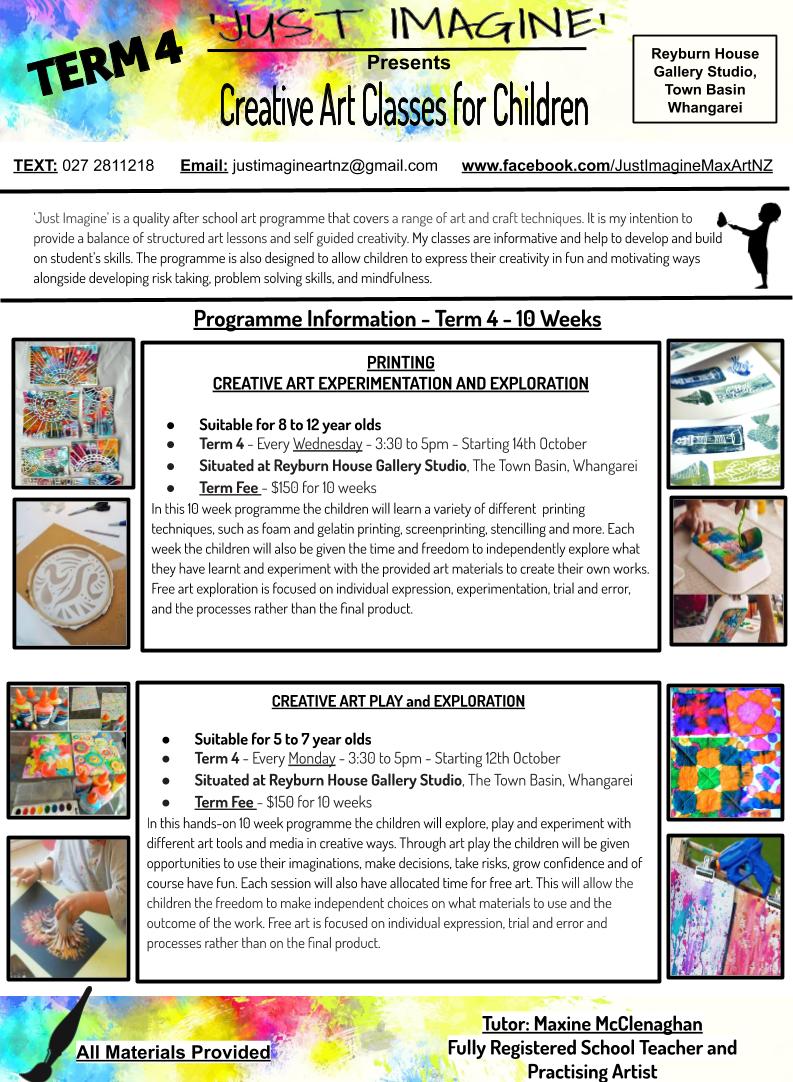 Grand opening of the Calendar Competition with prize giving on Tuesday 4th August.
Come and join us for drinks and nibbles as we celebrate the opening of this years' Calendar Competition. Come and connect with other arty folk in an enjoyable evening event.
Prize winners will be announced on the night and you can get a first look at the Calendar of Northland Art.
All entries will be on display for four weeks
Please note: Calendar Competition entries have closed for this year, thank you to all those that entered.
This is a fun, semi-structured group, held every in the side room of the Riverside Art Studio every Thursday.
Exploring the 7 basic elements of Art. Working mainly in dry mediums pencil, pen, coloured pencils, marker pens, pen & wash and gouache. It covers technical information with exercises in essential transferable knowledge to compliment mediums you may already be working in or wish to pursue.
Beginners are welcome with some materials being supplied from time to time to try. If this sounds like a group you would like to be part of you are welcome to join.
For more information call Gina Weigel on: 021 949954
POSTER-1-EXPRESS-YOUR-INNER-ARTIST-5